WordPress 5.9 was launched a few months ago and brought its new site editor and block-based default theme, and it provided a whole new complete site editing experience. WordPress 6.0, the year's next major version, will go much farther than complete site editing.
WordPress 6.0 brings significant improvements to the complete site editing, blocks, and global styles capabilities, completing the conceptual stage of the Gutenberg project Phase 2.
This article will provide you with an overview of WordPress's next major update.
New WordPress 6.0 Release Schedule
On May 24, 2022, WordPress 6.0 will be released. On April 12, 2022, the first beta release is due, and you may test it to see what new features are planned and report any flaws to the developers.
Before the final release, WordPress will release multiple beta versions and release candidates. The WordPress team has released a timetable for WordPress 6.0:

The previous major release has provided the foundation for full site editing with the Gutenberg editor and pattern library. We can expect considerable refinement of these features and new additions to create an even better site-building experience.
Now, let's go through some of the highlighted features planned for WordPress 6.0. Note that this is not a definitive list, as the developers may change it as we approach the release date.
With the Gutenberg editor and pattern library, the prior major release laid the groundwork for full site editing. We can expect significant refining and new additions to these elements to provide an even better site-building experience.
Let's look at some of the most anticipated features in WordPress 6.0. Note that this is not a complete list since the developers may make changes as the release date approaches.
Site Editor
The site editor, introduced in the last major version, marked a significant page and post customization advancement.
The editor in WordPress 6.0 will be improved by adding new capabilities and removing certain constraints. The following are some predicted WordPress 6.0 site editor enhancements:
Global style switcher: Users will be able to switch between pre-made global style alternatives quickly. This implies you may use the global style interface to create a new global style without changing the existing one.
Selecting text across multiple blocks: You may now pick text from various paragraphs and header blocks while composing. The entire block will be chosen if you try to do this in the current version.
Block style retaining. When you turn a block into another block, this new feature will include the block style, including color and font. The text color will remain the same when you transition a heading block to a heading block. When you add more buttons to the content, this style-keeping functionality also applies to the button block.
More template options. WordPress 6.0 will offer more options for template creation, such as author, category, and taxonomy.
Decoupling themes from templates. Switching themes will not change any customized templates.
WordPress 6.0 is planned to have a browse mode and a site navigation framework for the site editor.
These features, however, are not yet available, according to the WordPress 6.0 product tour.
Aside from these critical enhancements, the next WordPress version will also have UI changes for the site editor, such as selectable blocks in the list view, a code editor and preferences for the main site editor, and improved placeholders for various blocks.
Blocks
WordPress blocks will be significantly improved in WordPress 6.0, with numerous new blocks added. Here are some of the significant enhancements in the latest version:
New blocks: Author biographies and read more blocks will be added to WordPress 6.0. There are also plans to add 12 comment blocks to the site, including comment form and comment loop blocks.
Block style preview: When you hover your mouse over the block style options in the design tool, a live preview appears in the content area.
Block locking UI: The lock feature was added in WordPress 5.9, although users still have to alter the code to lock a block. A user interface will be added to the block toolbar in WordPress 6.0 to make locking a block easier.
Featured image expansion: Featured photos will no longer be restricted to featured image blocks in posts. They will be able to be included in media and text blocks and cover blocks. This improvement will broaden the design choices.
More transformation options: Six new block transformation options will be available in WordPress 6.0, including paragraph to code, group to row, and tag cloud to categories.
Nested quote block: It will be possible to nest blocks and add paragraphs, lists, or code snippets inside the quote.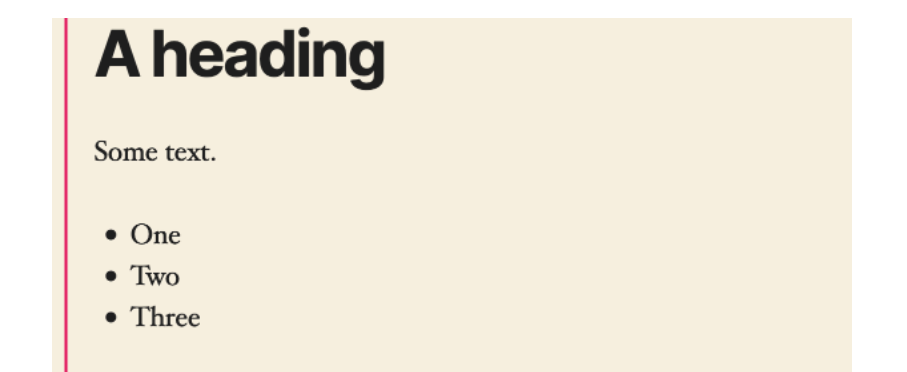 Patterns
In WordPress 6.0, block patterns will be at the heart of the site-building process. The pattern catalog and pattern creator have already been launched on the official WordPress website.
The replacement of the fast block inserter is the most significant alteration proposed. The inserter will offer pattern possibilities instead of block options if you click the plus button in the content area of the site editor.
Another option is to utilize patterns to modify the layout. Patterns are currently only used to create new material. According to this suggestion, patterns should be able to change the content layout without deleting the existing content.
Design Tools
The goal of WordPress 6.0 is to improve user experience, add additional customization choices, and increase API support in design tools. An improved color pallet interface and border control are numerous minor enhancements.
Here are some of the main design tool advancements in WordPress 6.0:
Layout transformation for multiple blocks: In WordPress 6.0, the block toolbar and the design tool panel will include additional options for transforming numerous blocks. Users may utilize this functionality to turn several blocks into container blocks such as group, row, and stack blocks.
Custom post date format: A custom date format will be available in the design tool for the post date block.
Gallery block gap spacing: The gallery block will have a block gap spacing arrangement in the block design tool. As a result, users will be able to better personalize the layout of picture galleries as a result of this.
Web Fonts API: The Webfonts API integration was removed from WordPress 5.9, but it will be added back in WordPress 6.0. Web fonts options will be added to the global styles interface by users and theme developers.
Typography support for container blocks: Typography settings will be available for group, row, and stack blocks.